SYRUSA is responsible for Construction Quality Assurance, Structure Manager, and Assistant Structure Representative services on this $679 Million project which includes 24 new and existing bridges, toll and auxiliary lanes, 20 miles of new type one, soil nail, soldier pile, tie back, and retaining walls, update existing storm drain systems, adding two express lanes, improving existing on and off ramps, enhance traffic striping to accommodate new car technologies, and utility relocation.
SYRUSA is providing Structure Representative and Construction Inspection services on this $174 million project is phase 1 of two phases to extend the existing 71 freeway between the 60 freeway and the 57 freeway. Phase 1 includes construction on all retaining walls that include soil nails wall, ground anchors walls, type one walls, and soldier pile system walls, 18" and 24" CIDH piles totaling over 42000 LF. Dry Piles and Wet Piles via Slurry Displacement Method, over 1 Mile of Reinforced Concrete, Box Culvert (from 6'x4' to double 10'x6'), utility relocation during project. Caltrans, Edison, and contractor coordination to re-align high voltage overhead power lines, re-staging contractor's CPM schedule to minimize delays and 15 OH sign structures with CIDH foundations.
SR-210 Roadway Improvement Project
$150 million project includes full lane replacement with JPCP, individual slab replacement, stage construction striping, traffic control, HMA shoulders and ramps, DPPIA installation, maintenance vehicle pullout construction, Austin Vault Construction, multiple sign structures, joint seals for 14 bridges, upgrade concrete barrier for 8 bridges, widening multiple bridges, upgrade existing storm drains, and adding Midwest Guard Rails to multiple area. SYRUSA is providing Assistant Resident Engineer services and field daily inspection, field survey, concrete pour inspection, trenching and shoring, SWPPP inspection and reporting, submittal review, CCO Reporting, inspection delegation.
OCPW On-Call Construction Services Contract
3 Year On-Call Contract to provide Construction Management and Inspection Services on projects that include flood control channel restoration, bridge maintenance street, , and asphalt overlay projects.
Arroyo-Seco Bridge Barrier Replacement
Providing Structure Representative Services on this project consisting of a new bridge barrier and barrier mounted fence, aesthetic improvements. Park under project location will remain open during construction and requires heightened safety measures.
I-10 Cedar Avenue Interchange Project
SYRUSA is providing Assistant Structure Representative and Assistant Resident Engineer Services. Project consists of replacing existing bridge over railroad, widening from six lanes to 10 lanes, adding additional lanes to existing on and off ramps, and installing new railings and sidewalks on Cedar.
$14.3 million Interchange project to improve safety and traffic operations, widen Alabama Street to accommodate turn pockets onto I-10.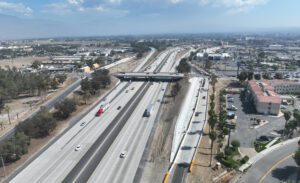 District 7 first ever hinge replacement, CMGC, and accelerated bridge construction.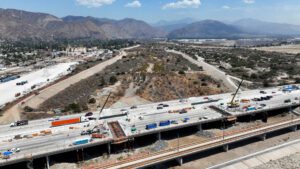 $18.1 Million Project includes construction and resurface and restore the pavement, add 1,250 foot-long deceleration lane for the northbound and southbound off-ramp at Applegate Road interchange, and increased drainage capacity with the construction of five retention basins.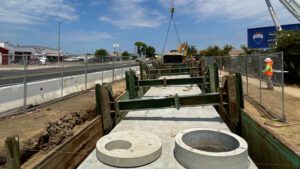 Project which included replacement of Cenda Ditch Bridge Left and widening of Wheaton Wash Bridge Left.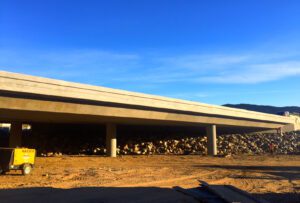 $22 Million Project includes a new bridge over BNSF tracks, jacked and elevated Auto Center Drive and Railroad Street.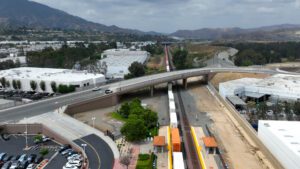 $35 Million Project included the demolition and reconstruction of six bridges at the east and west bound of I-40.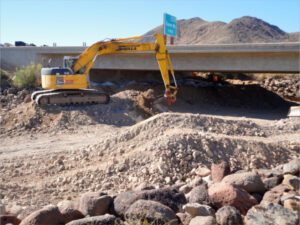 Project installed upgraded electrical field elements and lighting to existing bridge.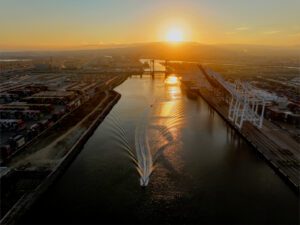 $13 Million Project included two building, three picnic area, one information center, two water tanks, sidewalks and ADA ramps, new parking lots, streetlights, drainage systems, and other new improvements.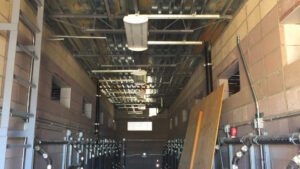 Projects consists of widening existing bridge, retaining walls, and other structures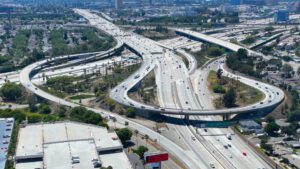 $55 Million Project includes adding new Railroad track, storm drain system, improvement to loading area, improvement to the parking lot.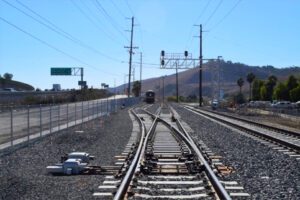 $11.3 million I-10 at Alabama Street Interchange Improvement Project between Orange Tree Lane and Industrial Park Avenue. This project consists of widening Alabama Street with (HMA Pavement) and Cold Plane & Overlay in both directions to accommodate turn pockets onto I-10, widen east and west bound off-ramps at the interchange, Type 1 retaining walls, utility upgrades, new pavement, striping, replace traffic signals and other electrical work, drainage, ADA compliant curb ramps, sidewalks & landscape improvements, pedestrian push buttons and signals, and detectable warning surfaces at intersections where crosswalks are included and overhead sign structures.